ARTIST STATEMENT
A bold pop of color brightens up greyscale interior dream-like spaces, merging mid-century modern and contemporary design.
Crisp, clean black lines and negative space form figurative illustrations of cool, stylish women. In these pieces I often explore "queering" the male gaze with interpretations of vintage lesbian pulp covers and fashion photography.
Art is my way of both escaping from and feeling connected to the world. In 2019, I started doodling on an iPad. I carried my endless canvasses and digital ink everywhere, drawing bold tattoo flash like flowers, hands and faces as well as still-life scenes of house plants on windowsills. I began drawing more seriously as a practice with the vague and distant dream of tattooing. My hobby quickly blew up into something bigger than I ever dreamed of, and nothing brings me more joy than seeing my art out in the world.

My work is heavily inspired by my love for design, architecture, and music. Each piece is named after a song, usually one on heavy rotation while I create.

My big art influences are Yayoi Kusama, Andy Warhol, Roy Lichtenstein, Patrick Nagel, John Waters, and Man Ray.
My moniker "mothersmagazines" comes from a song by Cate le Bon titled "Mother's Mother's Magazines" from a record released when my art practice started to gain momentum. This name for me encompasses my deep love for music and the inspiration it brings me, as well as a nod to how, literally, my mother's home and fashion magazines shaped my style.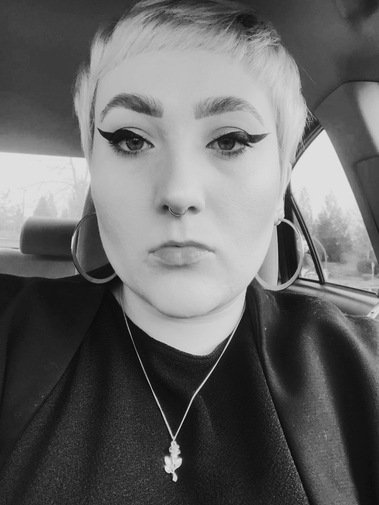 ABOUT
Kelly is a visual artist, illustrator and aspiring tattoo artist located in Portland, OR. They are a co-owner and founding member of Jailbreak Studios Collective and a resident artist at Gallery Go Go. K lives with their partner of 8 years and their two cats, Vik and Nietzsche. Their work can also be found at SE Portland vintage shop Creature's Closet and Foursided in Chicago, IL.